Search the entire site
Search this time
period only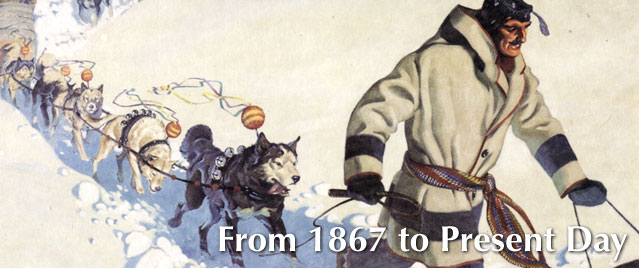 Immigration and the railroad built a nation and in the 20th century Canada emerged into the international arena.

We struggled to define ourselves through language, culture and the maturing institutions of government and trade. We adapted to industrial and technological changes.

Our interactions with First Peoples are still evolving, as is the fur trade way of life which quietly slips into the background.

The demand for furs has declined, but it has not died, and today's participants in the fur trade still carry on.